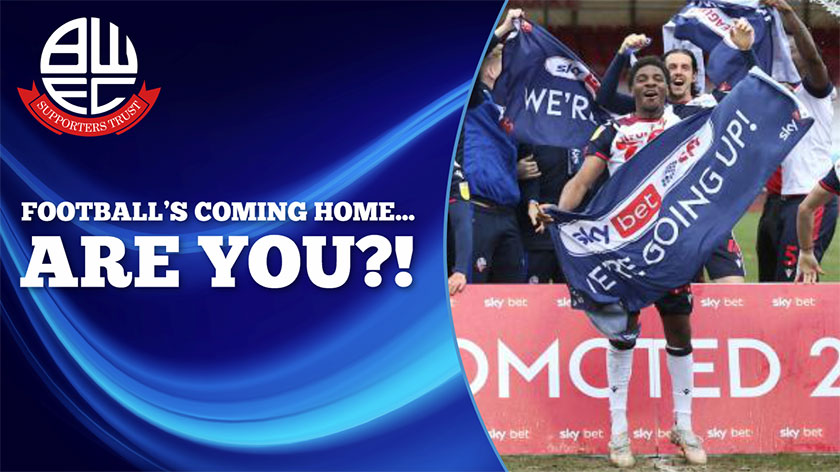 Football's Coming Home……Are You?!
BWFCST Admin
It was a fantastic achievement by Ian Evatt and the team to win promotion from League 2 this season and those of us who watched witnessed the start of an exciting new era for Bolton Wanderers.
It's understandable that during all our recent troubles and then the impact of COVID, many fans became disheartened and lost connection with their club.
As we approach a new season in League 1, Ian and his team will need all the support they can get to compete with some formidable opponents in this League so we urge you to come back to the Unibol and raise the roof.
Get your season tickets now and be a part of rebuilding our great club!
BWFCST
09 June 2021