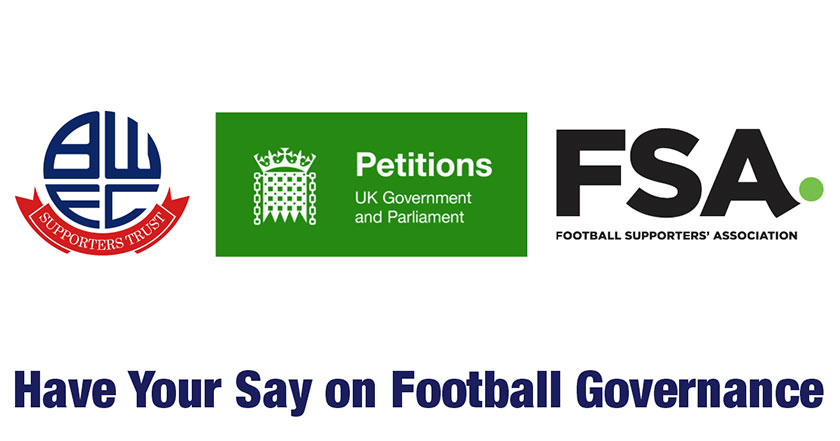 Have Your Say on Football Governance
BWFCST Admin
As we recently reported, BWFCST board members Mike Smith and Paul Wood met with the current Parliamentary Under-Secretary of State for Sport, Tourism and Heritage, Nigel Huddleston, when he was in Manchester on a fact-finding visit associated with the ongoing fan-led review.
The BWFCST is actively engaged in the review of football governance and members of the Trust board are in regular dialogue with the FSA as they move forwards with representation of supporters in the Government's Expert Review Panel, chaired by ex-Minister for Sport, Tracey Crouch MP.
Following recent public petitions, signed by over 100,000 concerned football supporters, the Petitions Committee has scheduled a Commons debate on football governance, in response to the following petitions:
Ahead of this debate, the Committee would like to hear your views on how football clubs in England can be better governed, and what actions the Government could take to protect the 'football pyramid'.

Please have a look at the survey, which you can find on the link below, and register your views ahead of the Commons debate.
BWFCST
06 June 2021