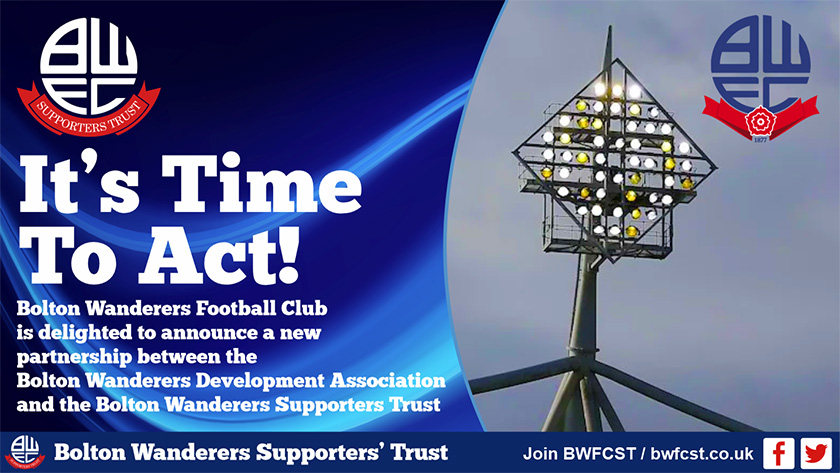 It's Time To Act!
BWFCST Admin
Following on from our recent initiative when we announced that 25% of members future annual subs would be donated to the Development Association to help them benefit the brilliant BWFC supporters, the post from the club today is evidence of the rapidly developing positive relationship between the BWFC and the Supporters' Trust.
Please visit:

https://www.bwfc.co.uk/news/2021/march/club-announces-new-partnership-between-supporters-trust-and-development-association/

So please visit our new and improved website and reinstate your annual subscription on this link. If you have already done so, thank you - your support is essential in safeguarding the future of our club, but if you haven't, please act now!

You can also help us to help our club by encouraging your friends, family and colleagues to join the project to drive BWFC forwards from the recent dark years - and it's just £10 per year.

Please help the Trust to help the Club and act now. We are all in this together!

Thank you for your support!

PS - Corporate Members are also welcome. Please click here to see what is on offer, become part of the project and experience the passion today!