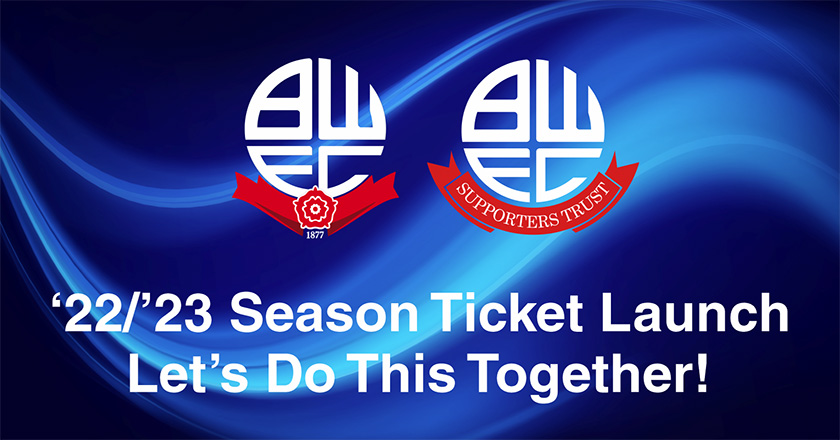 Let's Do This Together! – BWFC '22/'23 Season Ticket Launch
BWFCST Admin
Today's season ticket announcement for the 2022/23 is fantastic news for supporters and probably the best example amongst all league clubs currently, of how forward thinking our club is becoming; and how much our loyal supporters matter to BWFC.
The Supporters' Trust are delighted to have been part of the consultation process that has culminated in what has been announced today. We look forward to exciting times ahead for our beloved club.
We think there has never been a better time to get behind the club with our manager, our brand of football, the Board who have worked wonders for us during the pandemic and to commit to the 2022/23 season.
Let's do this together!
Thank you for your support!
BWFCST
04 Feb 2022