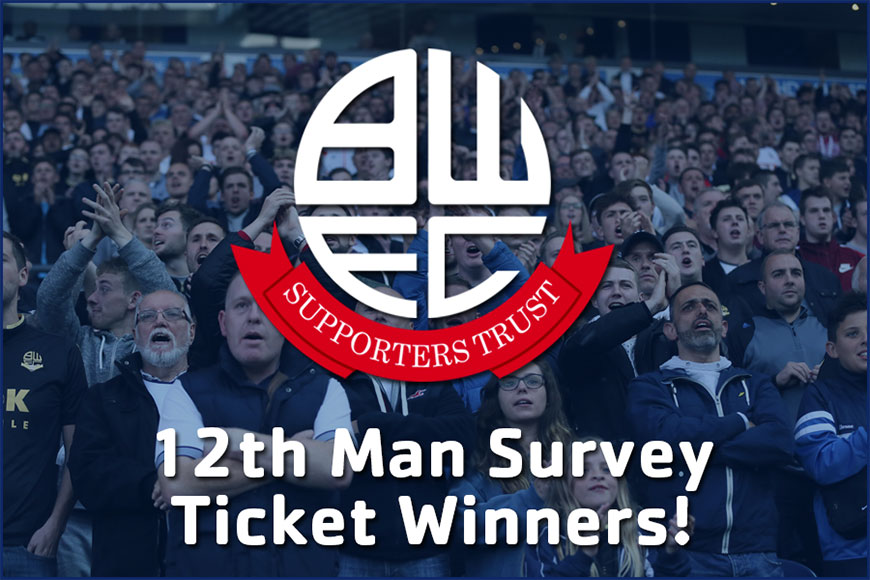 12th Man Survey Ticket Winners!
BWFCST Admin
Following the 12th Man Survey sent to all official BWFCST members on the 23rd April, we can now announce the winners of the subsequent donated prizes:
First Prize:
Pair of tickets to the Legends Game PLUS a pair of tickets for the Gala dinner:
Winner: John Michael Hilton
Consolation Prizes:
Pair of tickets for the Legends Game:
Winners: Joanne Marchment, Daniel Crisp, Ted Locke, John Barlow, Arvind Jadwa.
The winners of the donated prizes have been contacted directly with the necessary details.
We received an overwhelming response to the 12th man survey. We will be publishing the results shortly.
Thank you to all who completed the survey and entered the competition.