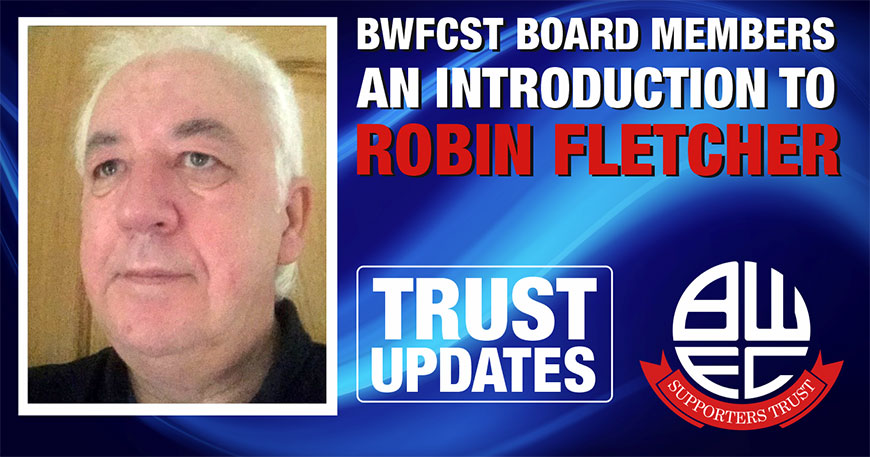 An Introduction to Robin Fletcher
BWFCST Admin
It was good news to hear I had been given a place on the BWFCST's Board. The news was tempered by the Corona Virus pandemic.

I have been a Bolton Wanderers supporter since the 1960's and a season ticket holder for nigh on 50 years.

I believe the Trust is the best vehicle for supporters to safe guard the long term future of the Club. Furthermore, the more members the Trust has the more influence it can bring to bear.
It is my aim that all supporters become members of the Trust. All members should be encouraged to be active including standing to be Directors on the Board.

In this time of National Emergency it is difficult to ask people to engage with the Trust, particularly when personal hardships are unknown, however it is a time to ensure that when the pandemic is under control we are best placed to help to get BWFC back on track.