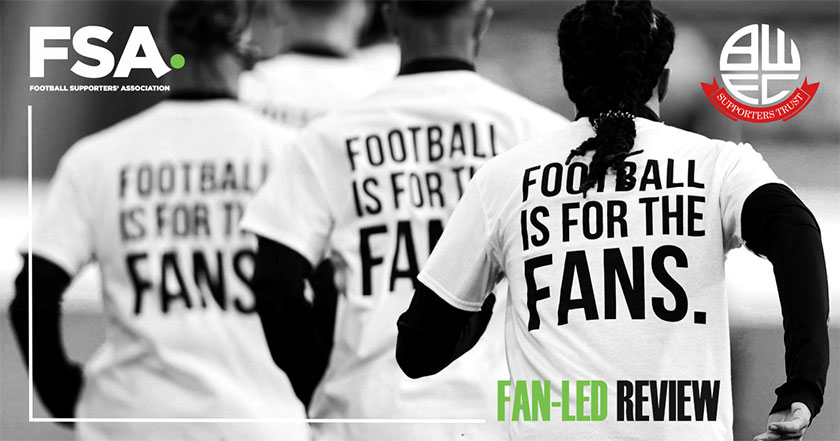 BWFCST Meet Tracey Couch MP
BWFCST Admin
Supporters' Trust selected by FLR panel to tell the BWFC story
Further to our recent FAQs article relating to the Fan-Led Review (FLR), we would like to update on further involvement of the BWFCST in the review.
As part of the review process, the panel, led by Tracey Crouch MP, have held consultations with the various FSA network groups of Supporters' Trusts and on 15 June '21 the BWFCST took part in two sessions with Tracey Crouch and the FLR Panel, the first session held with just the Panel and BWFCST representatives and the second session as part of the larger FSA Lg1/Lg2 Network group.
BWFCST were selected as one of only four Lg1/Lg2 Trusts to have an individual meeting with Tracey Crouch, a fact which we feel, in addition to our recent invite to meet with Nigel Huddleston MP, reflects the status of your Trust in the FSA Supporters' Trust network.
Our one-on-one session with the Panel allowed us to give more detail relating to the specific governance problems experienced at BWFC over recent years. More general subjects discussed included independent regulation of the game, a more effective Owners and Directors Test, protection of club assets on behalf of the supporters and the need to address and improve accountability and transparency in football club ownership. Hopefully, this will all be taken on board by the FLR Panel in preparing their recommendations in the near future.
The Lg1/Lg2 Network session with the FLR Panel has been summarised by the FSA and can be viewed here. The article is well worth a read and gives more detail of some of the experiences (some good, many bad) of the other EFL Lg1/Lg2 clubs over recent times.
All supporters can contribute to the Fan-Led Review by submitting written evidence on the following email address:
This email address is being protected from spambots. You need JavaScript enabled to view it.
If you have anything to say to Tracey Crouch and her FLR Panel, now is your chance!
BWFCST 23 June 2021