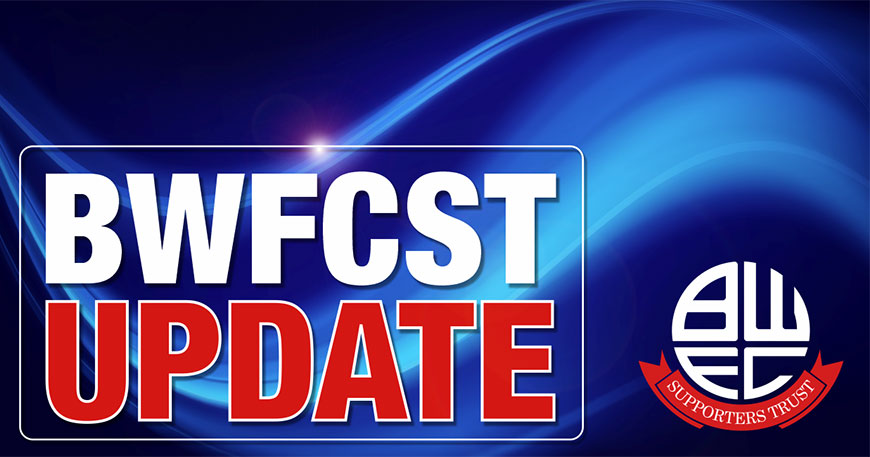 BWFCST Update
BWFCST Admin
Due to the unbelievable generosity and support from you, the BWFC fans,we are now pleased to announce that the Supporters' Trust has secured the services of Mike Dyer of Verisona Law, who were the architects and one of the driving forces behind the Pompey Trust in their fight to save Portsmouth FC 7 years ago.
You may recall Mike Dyer (CEO of Verisona Law) was one of the Portsmouth contingent who came to that momentous first meeting in January 2016 when the BWFCST was formed, and gave us a detailed account of their own plight and was the one who warned us then that things may get worse before they get better.  How true that was!

Hopefully we can now look forward to a brighter future and with his guidance, we too can follow in Portsmouth's footsteps, (as they sit on the verge of promotion back to the Championship in the next couple of weeks) and return our club back to where we belong.