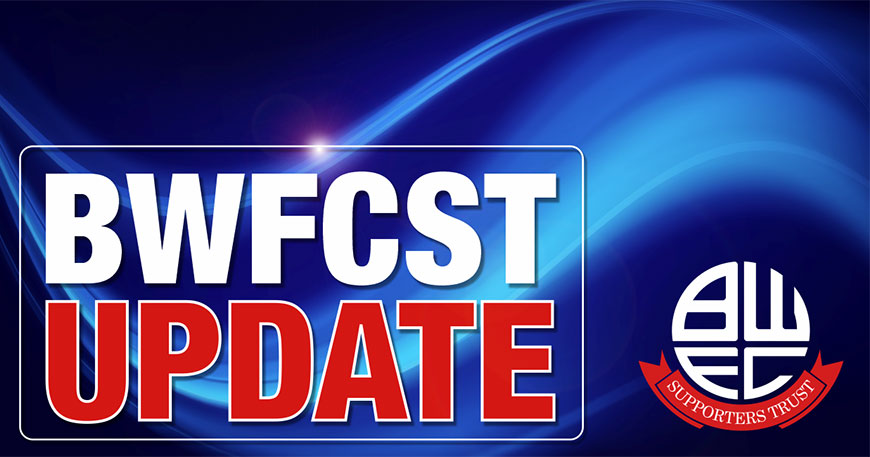 BWFCST Update
BWFCST Admin
The Supporters' Trust welcomes the news that Football Ventures are now confirmed as new owners of BWFC. This brings to a close the dreadful three and a half years we have endured and heralds a new era for our beloved club.
Our talks with Football Ventures started when they first emerged as potential buyers some months ago and we will now continue these discussions to establish a strong and productive relationship with our new owners and a voice for the fans and wider Bolton community for the good of the club and town.

Bolton Wanderers need our support more than ever now and however disenchanted and disengaged many are feeling after this terrible period in our club's history we would urge all fans to get behind the team and turn out in force to show our new owners what BWFC means to us all.

COYW!!