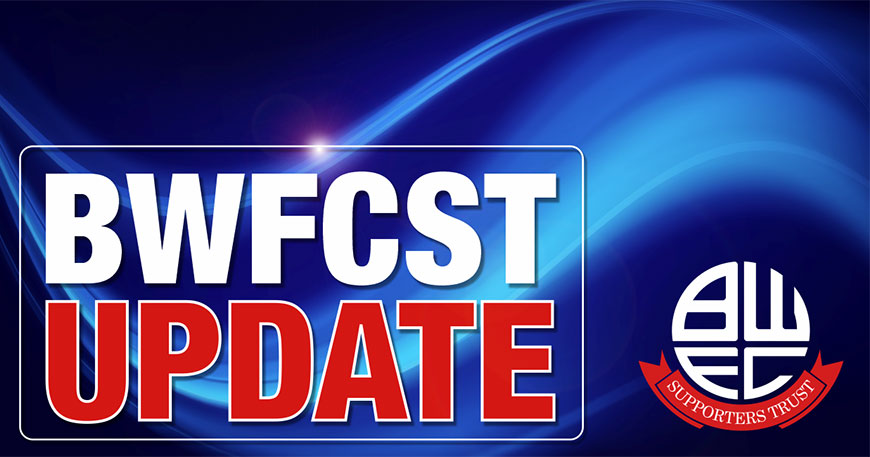 BWFCST Update
BWFCST Admin
After the Quantuma statement issued late on Sunday evening, the BWFCST board have contacted both the football club administrator, Paul Appleton, and the EFL to request both parties to respond to the current distressed and dysfunctional position of the football operations at BWFC. The shambles surrounding the cancellation of this evening's game has only added to the gravity of the situation.
Whilst it is fully understood that the continuing confusions and complexities of the administration procedure are subject to confidentialities, the lack of insight into what exactly is being done to offset the onfield problems is causing all BWFC supporters massive and ever-growing concern.
As soon as we receive any response from either party, we will update further.
We would also like to take this opportunity to reassure fans that every effort has been made by the Trust throughout this process to engage with all key players including both Administrators, the EFL and other governing bodies, prospective owners and all other interested parties. We have been relentless in our pursuit of answers but obtaining meaningful information has been almost impossible and any updates that have been forthcoming have been subject to the usual NDAs and confidentialities. Nonetheless, we will keep trying.
BWFCST Board