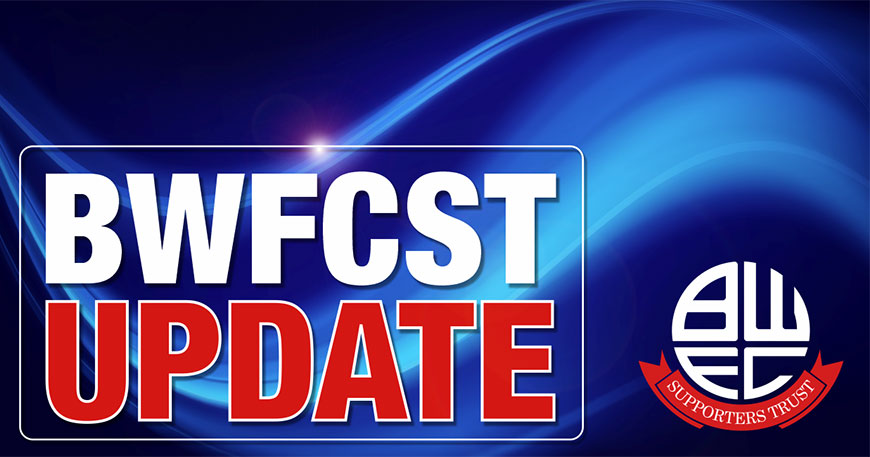 BWFCST Update
BWFCST Admin
By way of an update we would confirm that our talks with both the administrators and with various other interested parties are ongoing and proving to be extremely positive.
Whilst confidentialities must be maintained at this time, our focus is firmly fixed on being able to play a major part in collaborating with and assisting those who have the long term stability and very existence of our club as their main aim.

And on behalf of all those who hold BWFC so close to their hearts, we would like to thank all those who so generously contributed to our Fighting Fund to raise the funds which have allowed us to access and utilise the level of professional advice now needed. Thank you all!