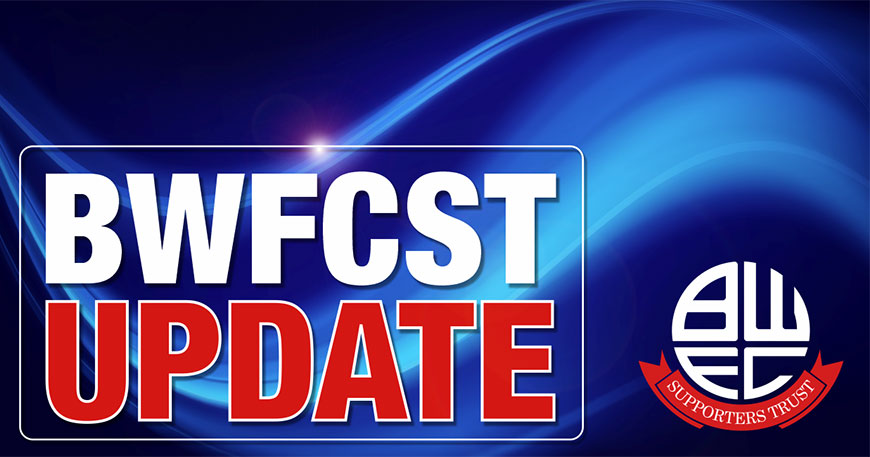 BWFCST Update
BWFCST Admin
Further to the announcement from the SRA  that they have suspended Roger Allanson from his legal profession, it is confirmed that Roger has recently stepped down from his co-opted board position with the BWFCST and from his role of director with the CIC.
Roger wishes to concentrate on his business and focus on resolving those matters as quickly as possible.

The trust board wish to place on record our thanks for all Roger's work to date and wish him well moving forwards with his business.