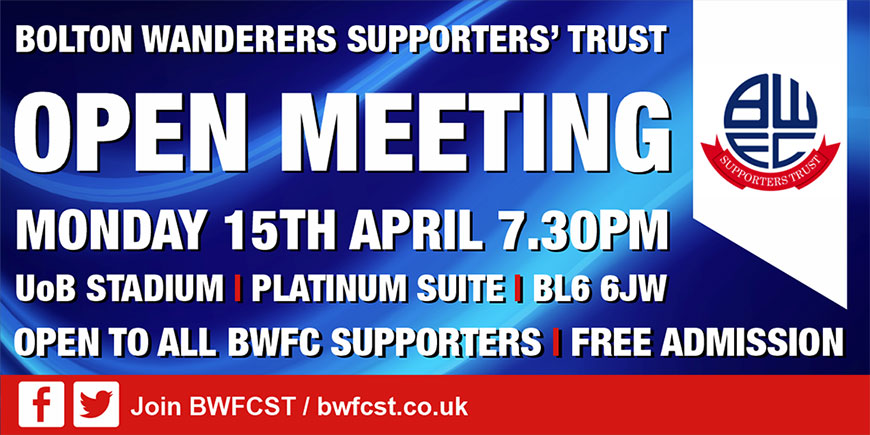 Open Meeting Monday 15th April '19
BWFCST Admin
Further to our recent note in relation to an open meeting, we would confirm that the meeting is now scheduled for 7.30pm on Monday 15th April '19 and will be held in the Platinum Suite (UoB Stadium).
The meeting is open to all BWFC supporters and we will be contacting as many interested parties as possible to invite them to share their views and ideas about the current and, more importantly, the future stability of OUR club.
The venue is limited to 450 for safety reasons and you can book your free admission ticket via Eventbrite here. First come, first served.
Please attend if you are free. The BWFC supporters are the lifeblood of the club and your support is crucial to its very survival.