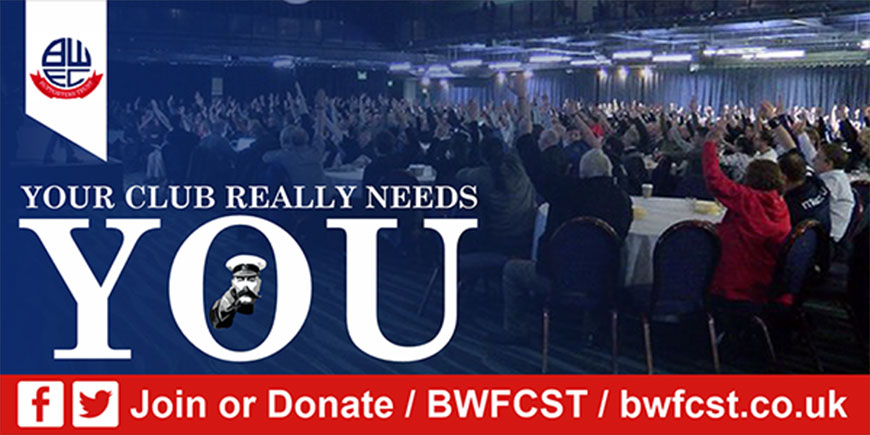 Your Club Really Needs You!
BWFCST Admin
As our beloved club is once again in troubled waters, we are contacting all current BWFCST members and those who have previously pledged to become fully paid-up members, with an appeal to join the fight to ensure BWFC has a future.
Please help us strengthen the voice of all BWFC fans, wherever in the world they may be, by joining the Trust here.  If you are already a member, please ask family, friends and colleagues to join the fight. Members can also donate here.
We need your help!