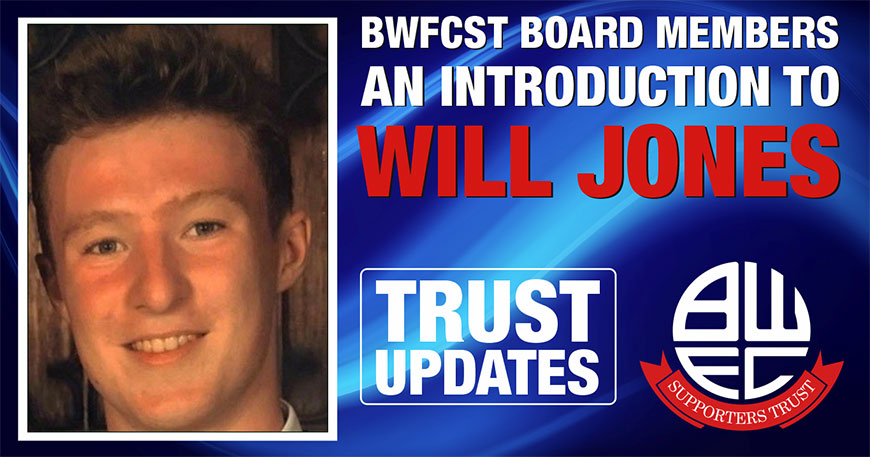 Hello all, my name is Will Jones, a 20 year old Sports Media student at the University of Chichester, originally from the Ribble Valley, a lifelong Bolton Wanderers fan and most importantly, a new member of the BWFCST board which I'm delighted to now officially be a part of.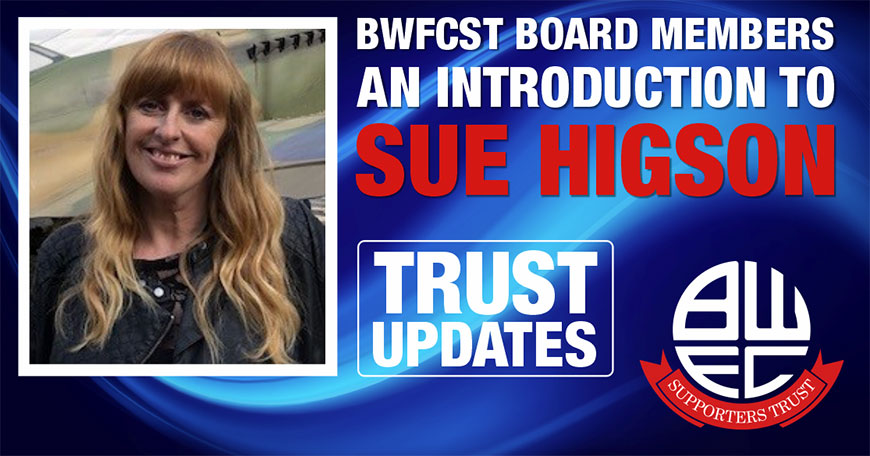 I feel really privileged to sit on the Board of BWFCST, having signed up to be a member on that evening in January 2016 when more than 1000 of us came together in the Platinum Suite with a shared concern about our club.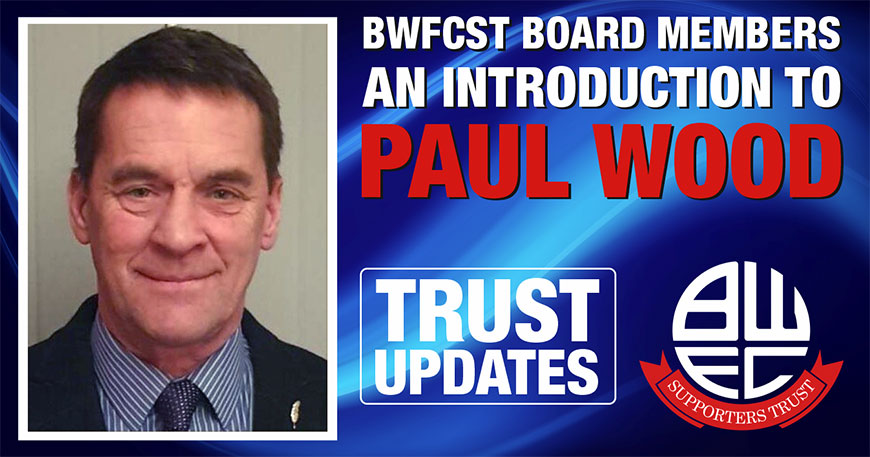 I have been a Bolton Wanderers supporter since my first game in November 1969.
 
The club is the closest bond I had with my late father and has been my bond with my son since he was a toddler, and who has gone on to make me the proudest dad ever by representing the Academy at every junior age group, up to under 16. (1998 to 2006).

BWFC is my passion!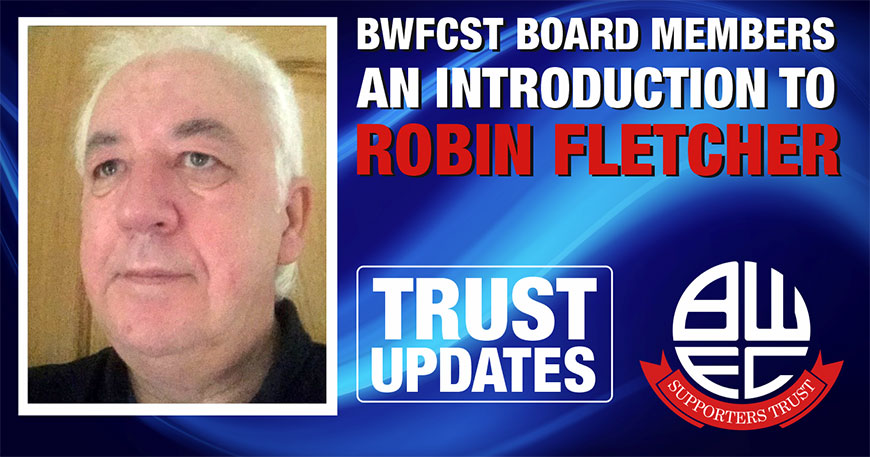 It was good news to hear I had been given a place on the BWFCST's Board. The news was tempered by the Corona Virus pandemic.

I have been a Bolton Wanderers supporter since the 1960's and a season ticket holder for nigh on 50 years.

I believe the Trust is the best vehicle for supporters to safe guard the long term future of the Club. Furthermore, the more members the Trust has the more influence it can bring to bear.