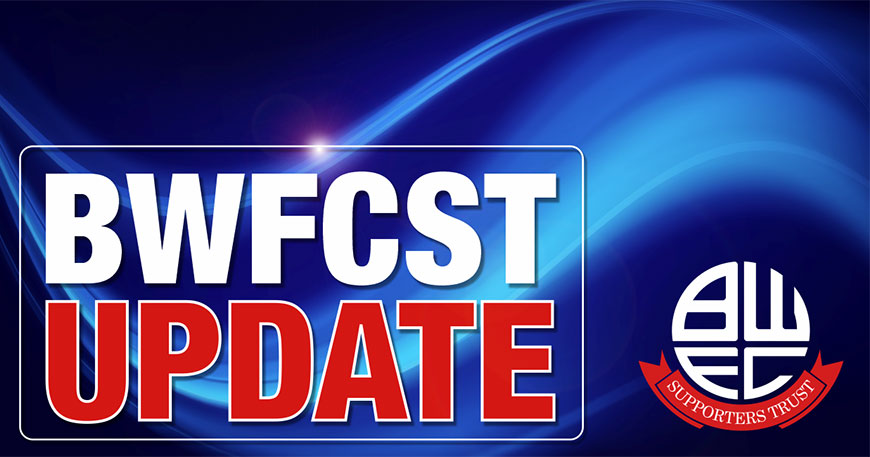 On behalf of all Bolton fans the BWFCST would like to offer our heartfelt sympathy to all Bury fans, those employed at the club and the wider Bury community at this very sad and difficult time.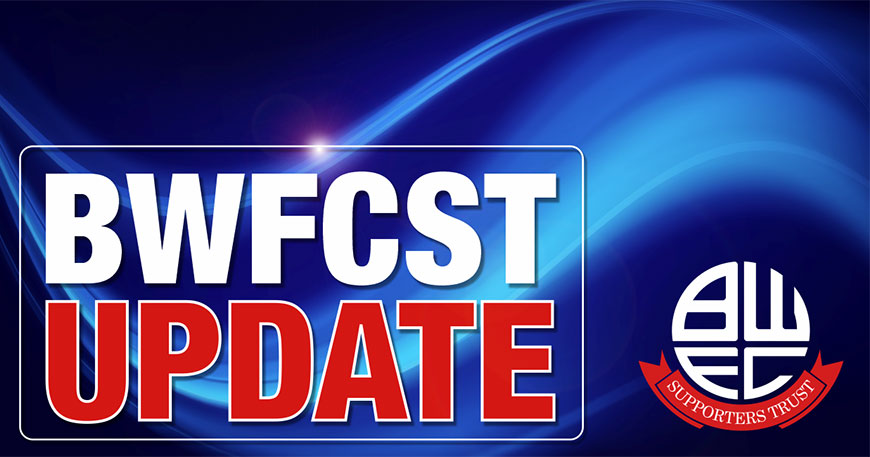 The Supporters' Trust welcomes the news that Football Ventures are now confirmed as new owners of BWFC. This brings to a close the dreadful three and a half years we have endured and heralds a new era for our beloved club.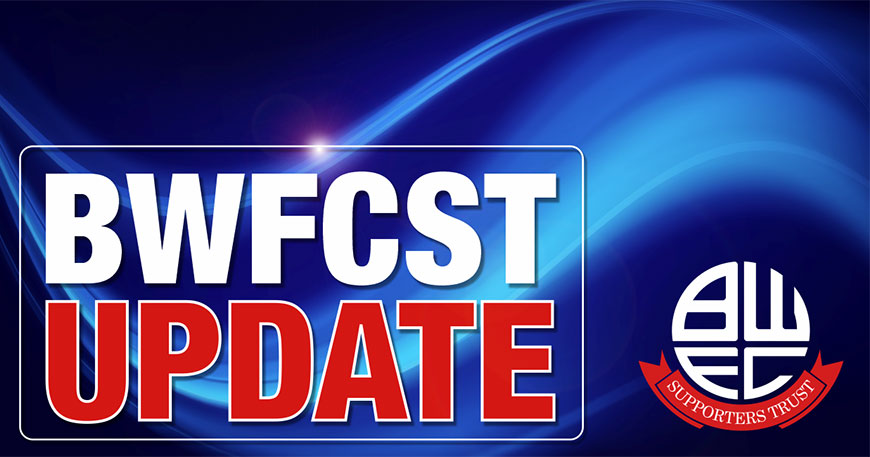 After the Quantuma statement issued late on Sunday evening, the BWFCST board have contacted both the football club administrator, Paul Appleton, and the EFL to request both parties to respond to the current distressed and dysfunctional position of the football operations at BWFC. The shambles surrounding the cancellation of this evening's game has only added to the gravity of the situation.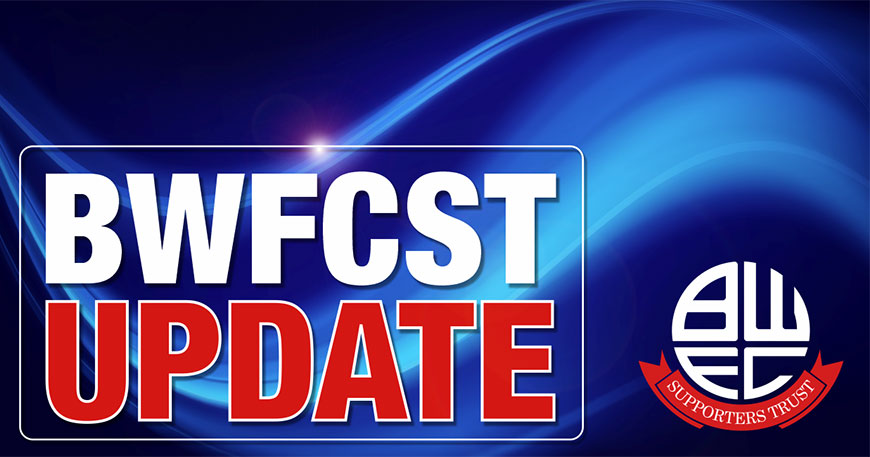 All Bolton Wanderers fans and the wider Bolton community are naturally extremely concerned as the ownership of our club is still unresolved and the season just over two weeks away.  Our story has been widely documented and as all will now be well aware, this is a hugely complex situation.