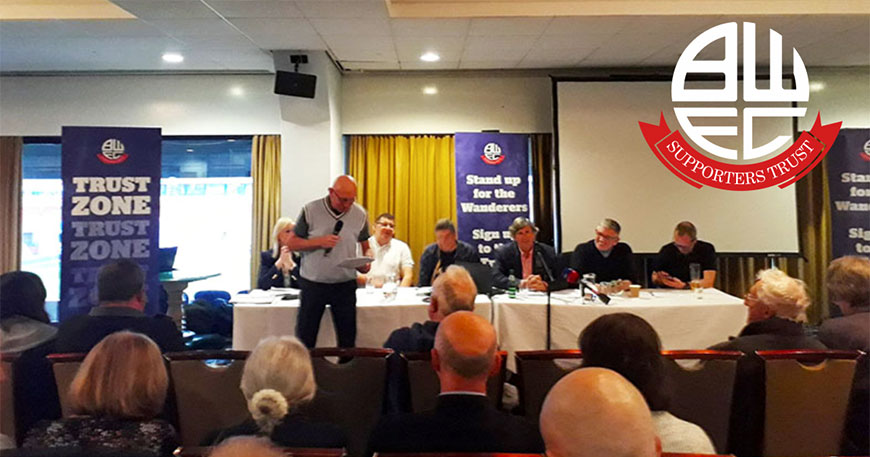 Thoughts After Last Night's Meeting
We would like to thank all those who attended the meeting last night. For those who were unable to come, you may have caught up via the live streaming through our Facebook page or on the live blog provided by Marc Iles of the Bolton News. Either way, we hope it has helped to provide a clear overview on the current situation at the club and on the EFL and wider governance issues.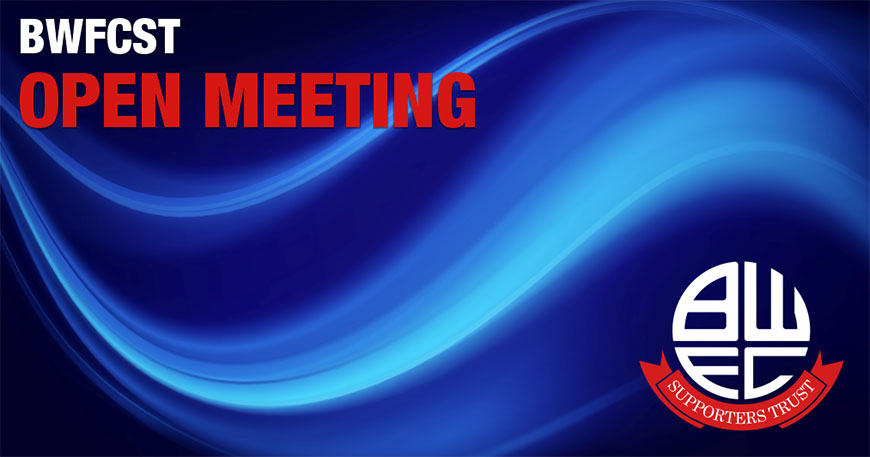 Ahead of the Open Meeting on Monday, the following is intended to give those attending an idea of running order: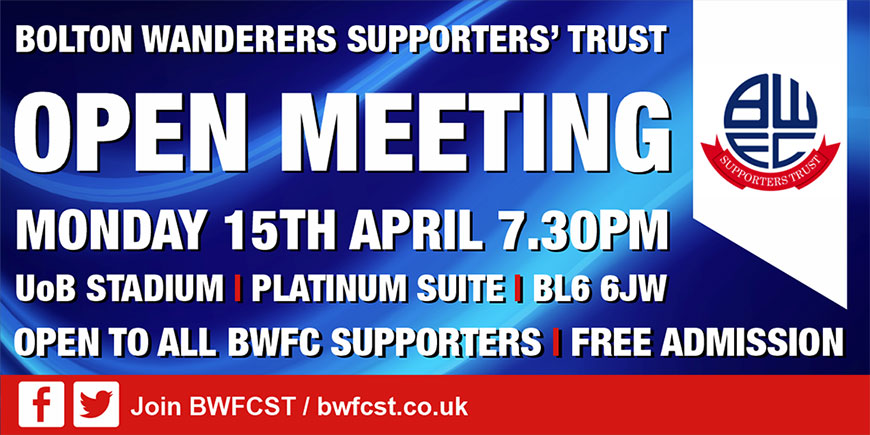 Further to our recent note in relation to an open meeting, we would confirm that the meeting is now scheduled for 7.30pm on Monday 15th April '19 and will be held in the Platinum Suite (UoB Stadium).