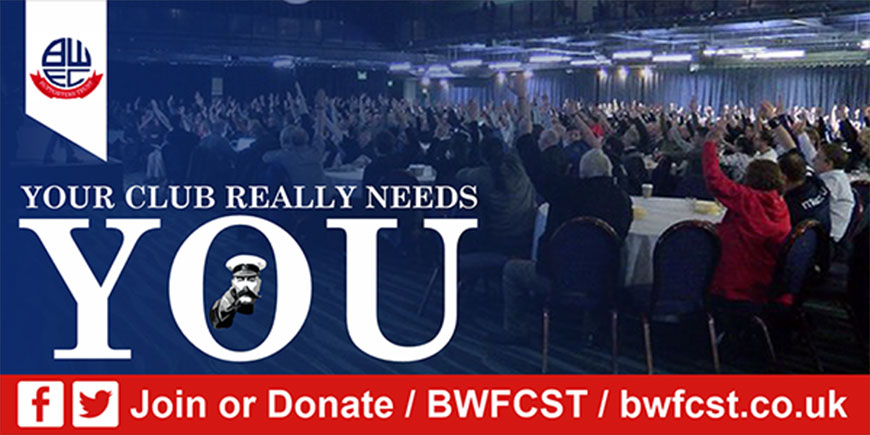 As our beloved club is once again in troubled waters, we are contacting all current BWFCST members and those who have previously pledged to become fully paid-up members, with an appeal to join the fight to ensure BWFC has a future.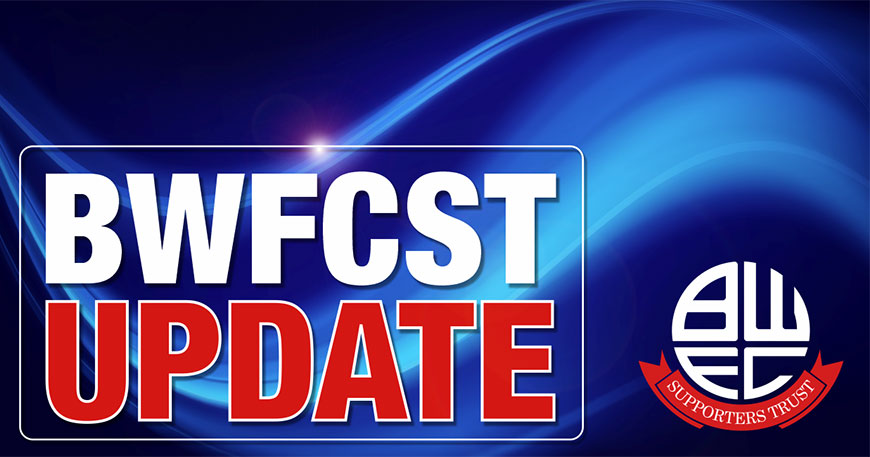 Some of you may have recently heard reference to the BWFCST having set up a Community Interest Company (CIC). The CIC has been registered under the name "Bolton Wanderers Supporters Community Interest Company" and was incorporated and registered at Companies House on 09 October 2018.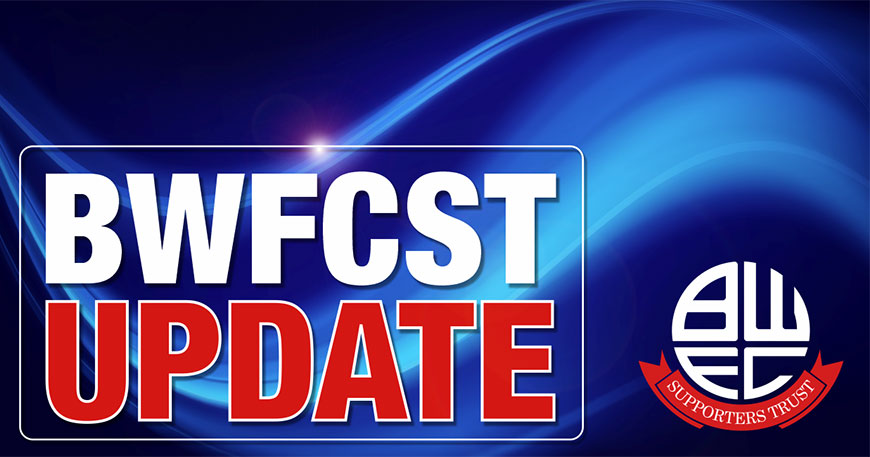 BWFCST Response
On 29 November '18, Mr Anderson posted a public response to our recent update to members regarding our attempts to establish some meaningful communications. This was included within the most recent of his regular "Note from the Chairman" articles on the club website.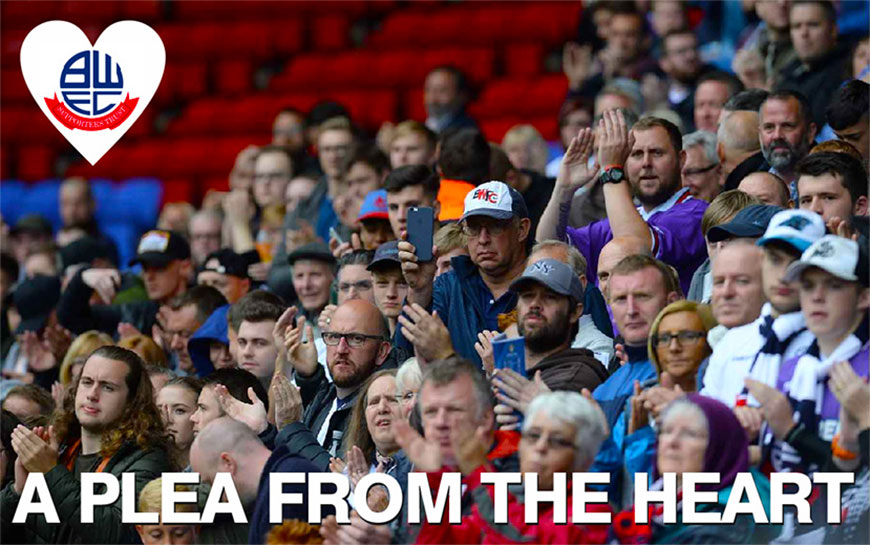 A Heartfelt Plea
It is with a mixture of feelings of deja-vu, dismay, worry and anger that, after hearing yesterday of the latest incidence of potential delays in payment of staff and players wages, the BWFCST Board implore you to redouble your efforts to find a new owner for our club.