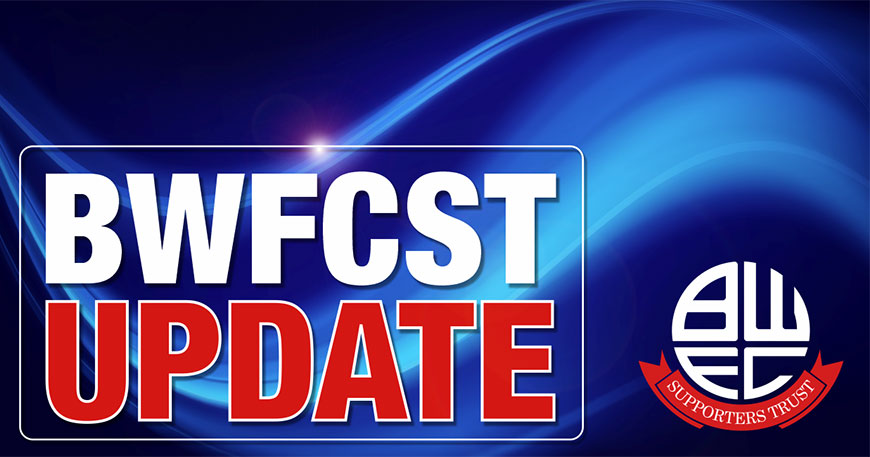 As we look forward to the new season we wanted to update you on a few things: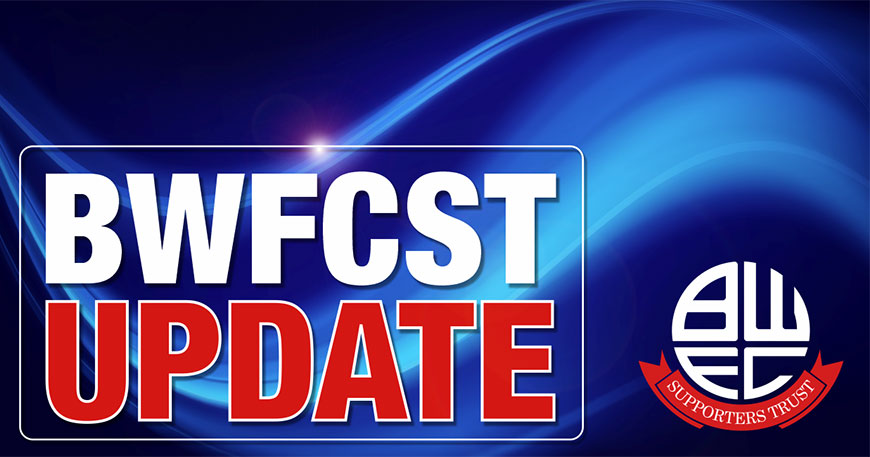 Update on meeting of 28 June 2017 in respect of initiatives of BWFCST and the club's enquiry concerning the ACV.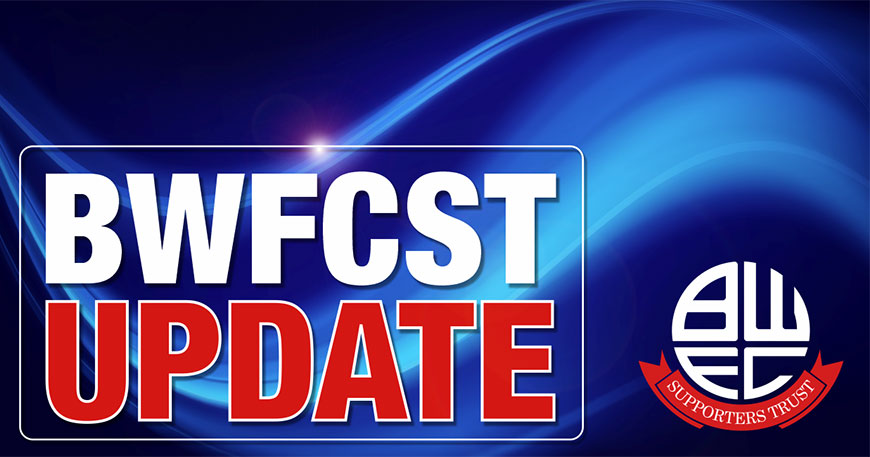 Following our meeting with the club last Wednesday, the issue of the removal of the asset of community value (ACV) listing has been made public by the club. We have resolved to take various opinions from Bolton Council and Supporters Direct. Once we have received the input requested we will revert to members further at that point.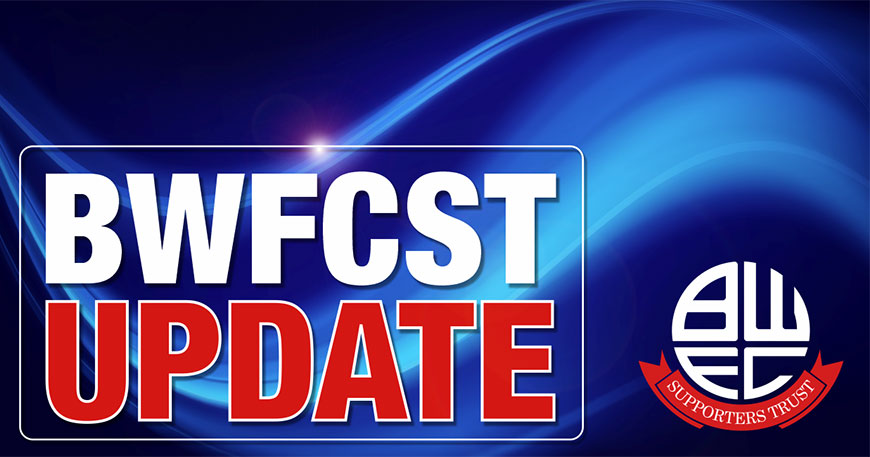 Following last nights statement on the club website regarding agreement being reached on the transference of ownership of Sports Shield BWFC to Inner Circle Investments, we hope that this now allows some much-needed off-field stability to develop. We look forward to working with Mr Anderson as he progresses his plans for the future of our club.