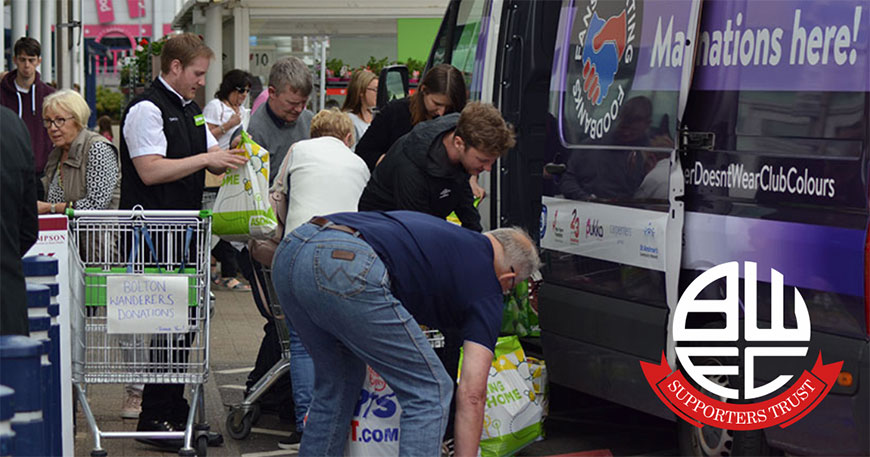 Following the BWFCST statement on Thursday regarding discussions with the BWCT, issued in an attempt to co-ordinate and focus the massive generosity and passion being shown nationwide for unpaid BWFC/Whites Hotel staff, we have been continuing our liaison with the Community Trust.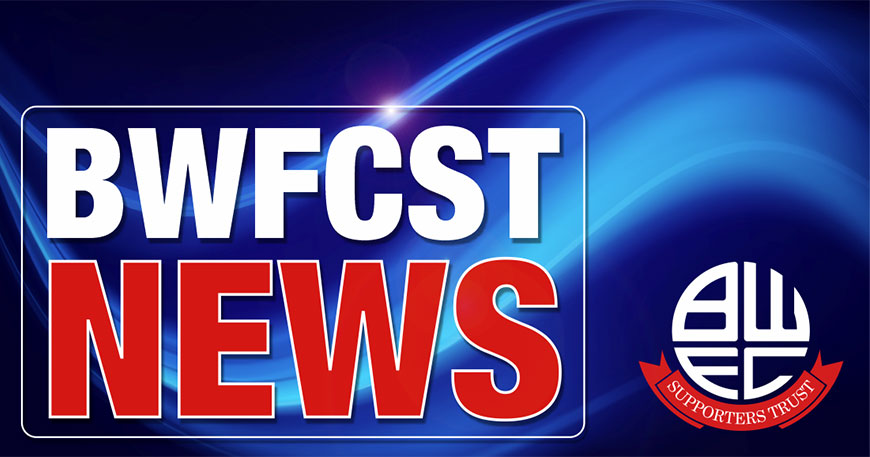 Our meeting with Mr Bassini was  constructive in terms of opening dialogue and starting to build a relationship. The discussions echoed much of what he has already said in interviews he has given to the media recently.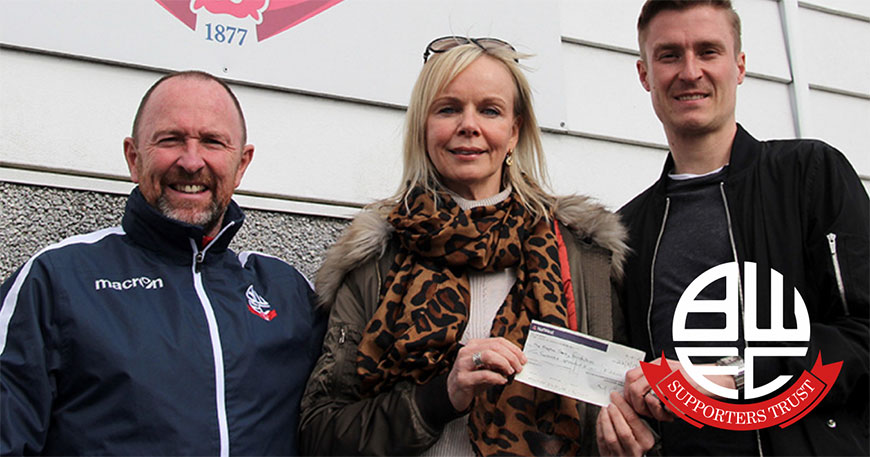 A boost for the Stephen Darby Foundation
Stephen Darby was today presented with a £2,000 boost for his MND Foundation by Maggie Tetlow, BWFCST Board Member.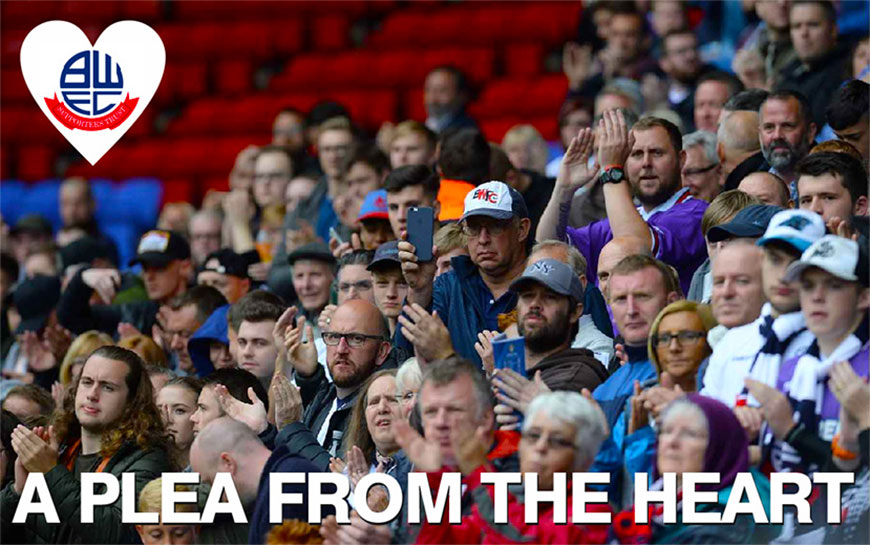 What On Earth Is Happening To Our Club?
All BWFC supporters are aware of the current on-field problems affecting our club. The rights and wrongs and the ups and downs of current football matters are the subject of much ongoing debate. This debate will continue – but only if our club remains in existence.