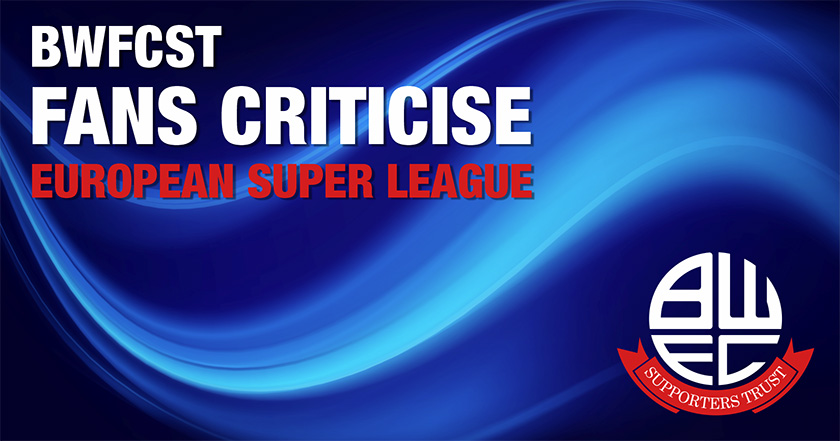 Some time ago we updated you on the developing plans for European football; the likely impacts on domestic arrangements and effect on club finances.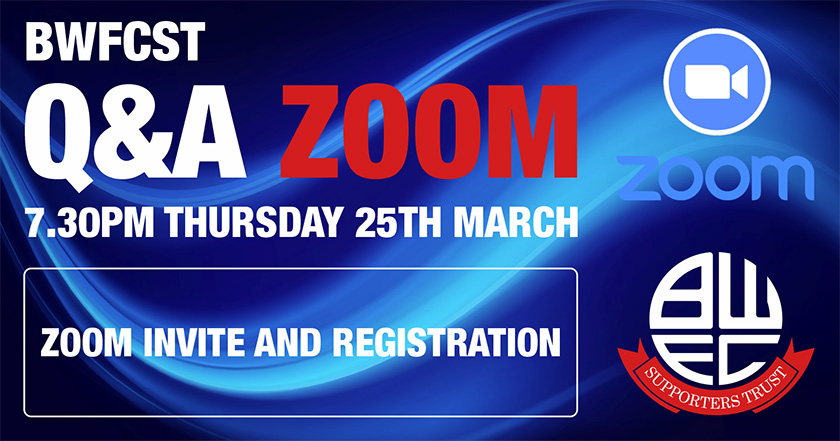 If you would like to hear the BWFCST team answer supporters questions, why not register for the online Q&A taking place on Zoom this coming Thursday at 7.30pm?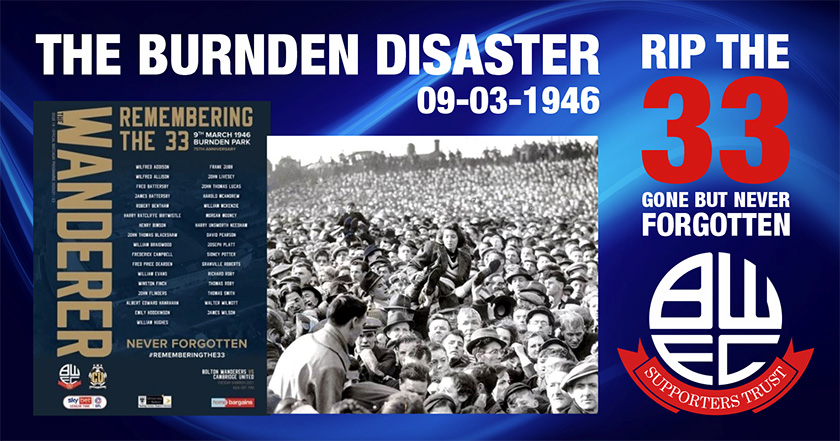 Today marks the 75th anniversary of the darkest day in Bolton Wanderers history when, on 09 March 1946, 33 supporters went to the FA Cup game against Stoke City, but tragically did not return home.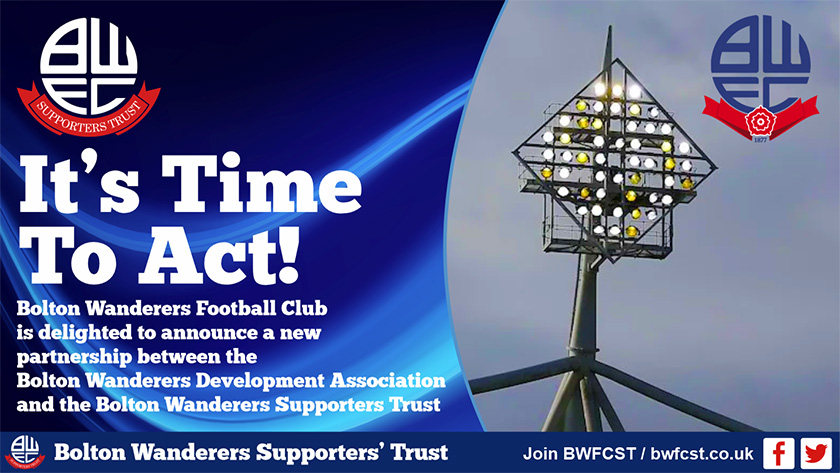 Following on from our recent initiative when we announced that 25% of members future annual subs would be donated to the Development Association to help them benefit the brilliant BWFC supporters, the post from the club today is evidence of the rapidly developing positive relationship between the BWFC and the Supporters' Trust.