On the back of an effective January transfer window, an excellent run of results and today's positive club announcement on season ticket prices, the momentum propelling Wanderers onwards and upwards is growing.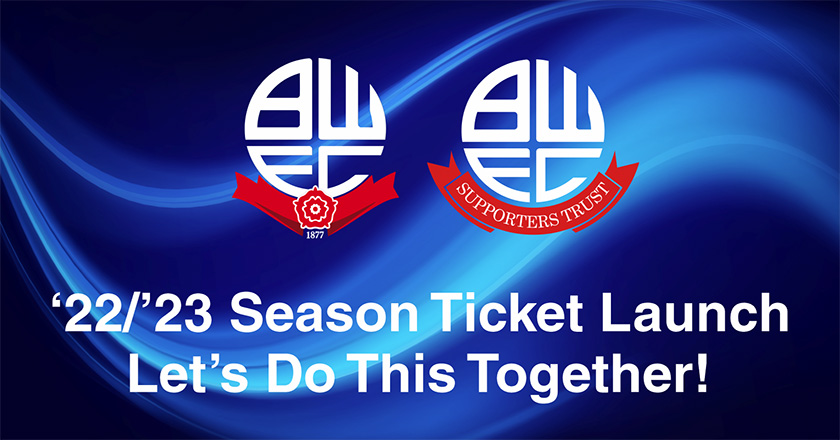 Today's season ticket announcement for the 2022/23 is fantastic news for supporters and probably the best example amongst all league clubs currently, of how forward thinking our club is becoming; and how much our loyal supporters matter to BWFC.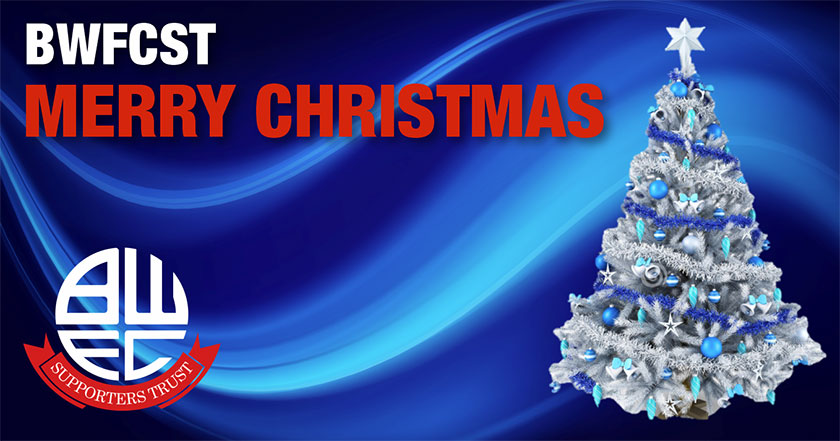 Bolton Wanderers Supporters' Trust would like to wish all of our members a very Merry Christmas and a safe, healthy & Happy New Year!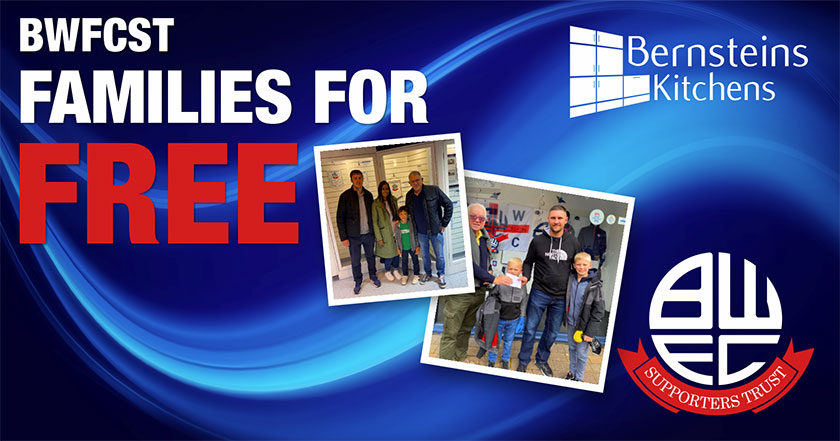 Our Family Season Ticket programme is now moving into the January games at the UoB. Our Ticket Sponsor, Bernsteins Kitchens have kindly donated a family season ticket for 2 Adults and 2 Children in the Carrs Pasties Family Stand, with a £25 food and drink voucher to spend on the day.